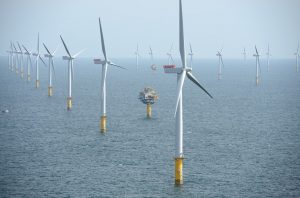 Norwegian energy company Statoil will take over the operatorship of the 317MW Sheringham Shoal offshore wind farm from compatriot Statkraft on Saturday, 1 April.
This will be the first time for Statoil to run an offshore wind farm during commercial operations, the company said.
Statkraft intends to sell its 40% share in the Sheringham Shoal offshore wind farm, and one of the prerequisites for the completion of the sale is for Statkraft to transfer the role of the wind farm's operator.
Statoil and Statkraft signed a letter of intent for the operator role to be transferred to Statoil in September 2016.
At the same time, the companies agreed on Statoil acquiring a portion of Statkraft's 25% stake in the 4.8GW Dogger Bank projects, a deal which was completed earlier this month.
Last year, Statkraft announced plans to divest all of its offshore wind assets in the UK, including its shares in the operating Sheringham Shoal, and the 30% stake in the Dudgeon offshore wind farm, currently under construction.
The company is also a 50% partner in the Triton Knoll offshore wind project and remains committed to working with innogy to develop the project towards an investment decision before bringing in new owners.
Sourced: offshorewind.biz