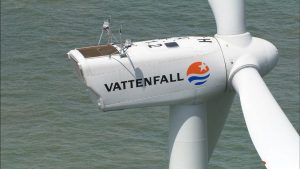 Vattenfall has awarded ODE, an integral part of the DORIS Group, with two framework agreements for its offshore wind projects across Europe.
ODE will be in charge of Electrical Project Management, and Wind Turbine Generator (WTG) Project Engineering together with the associated Project and Interface Management.
The framework agreements will run until 2021 and apply to Vattenfall WindKraft, its subsidiaries and affiliated companies across Europe, including the United Kingdom, Germany, The Netherlands, Denmark and Sweden.
ODE Regional Director, Jeff Barnes said: "These awards recognise ODE's experience and expertise in offshore wind and build on our long history of supporting Vattenfall across a number of different projects. We are delighted to have been selected to provide technical expertise in the field of Electrical Project Management, and for Wind Turbine Project Engineering and Interface Management for Vattenfall's European offshore projects."
"This award will strengthen ODE's continued growth in the offshore renewables sector internationally, and cements our position as one of Europe's leading technical and project management companies to the offshore wind sector," Barnes added.
Sourced: Offshorewind.biz