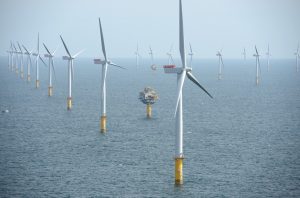 Energy services provider Bilfinger Salamis UK has been awarded a GBP 1 million contract for the coating repair services on the Sheringham Shoal offshore wind farm, operated by Statoil.
The three-year contract will be managed from Bilfinger's Great Yarmouth base, creating five new offshore positions and supporting further expansion of Bilfinger's services in the Southern North Sea, the company said.
Bilfinger will supply surface preparation, coating application and coating inspection services, which require specialist rope access teams who will carry out all maintenance activities on the assets.
"Now that windfarm assets are ageing, it's great to see that we are being recognised for adding value through our significant operations and maintenance experience and capability," said Bilfinger Salamis UK Managing Director, Sandy Bonner.
"We have over 40 years' experience in delivering inspection, repair and maintenance services to the offshore energy industry, and our in-depth understanding, skills and local resources mean we're ideally placed to continue supporting the long-term operations and maintenance needs of the UK wind sector."
The 317MW Sheringham Shoal is located 10-15 nm off the North Norfolk coast. The 88-turbine offshore wind farm has been in operation since 2012.
Sourced: Offshorewind.biz